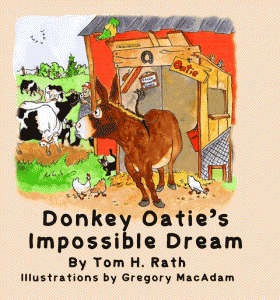 Here is Tom's first book about a Donkey: Donkey Oatie's Impossible Dream. In this one he wants to be a cow. The simple text is enhanced by the charming illustrations done by Greg MacAdam. It is available from Tom as well as on Amazon. His second book is also available now: Donkey Oatie's Fashion Statement. In this one he discovers that braids, body piercings and tattoos overdo it for a simple donkey. It too is available through Amazon.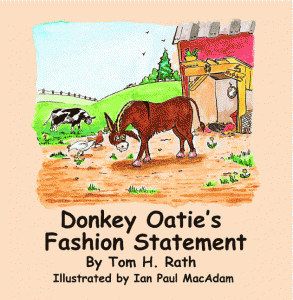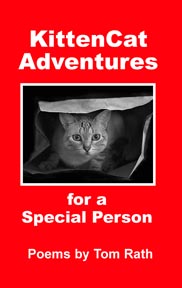 Tom has written several other books and many magazine articles, but he recently published a new collection of children's bedtime stories:
KittenCat Adventures for a Special Person (ISBN 978-0-9783995-9-7) has 20 illustrated poems all written from the perspective of the cat for children (or other catpersons). He has copies available and can be reached at tom.rath@yahoo.ca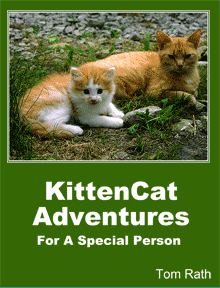 Tom has recently re-released his book in a larger, full colour format which can now be ordered through Amazon as well as directly through him. It is a larger-print version which allows most of the poem lines to remain unbroken due to the increased pagewidth.