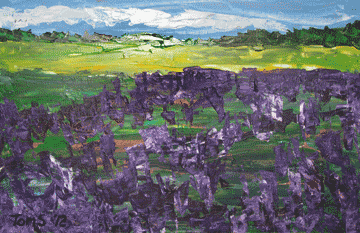 As I finish up the (impressionistic or abstract) paintings…18 of them…it becomes apparent that some things are more fun than others and that some things work better than others. One painting that wasn't working well after two tries (shown at the bottom of this post) is about to be 're-purposed' as a totally different picture. While that is not uncommon in the art world, when working with thick acrylic paint layers it is more of a challenge than repainting a thinly-covered canvas. I will have to use doubly-thick layers to cover up the original.
I just 'discovered' Church Bizarre, in Murray Harbour (PEI) last evening…a new shop that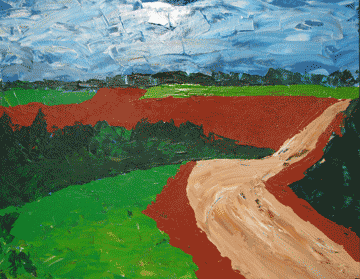 is eager for locally produced items. They appreciated the local photos that make up my postcards and magnets and also took a few of my new paintings on consignment. The amusing thing is that the owner politely indicated that tastes differ and mine are certainly different from anything else they are carrying!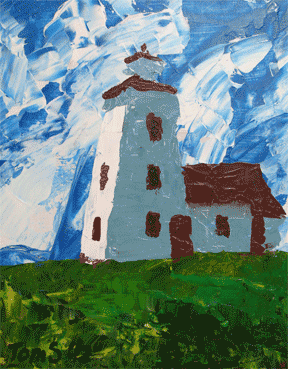 The most enjoyable part of this exercise is discovering how much I enjoy painting wet-into-wet with acrylics...I have to work fairly fast where I want colors to blend, but an entire painting can be done in the time it takes for the paint to develop a skin…2 or 3 hours maximum. That leaves no time for pondering and fiddling with details. The more I paint, the more I find that I need only develop an impression in my mind of what an area looks like and can gradually move away from a concern for details being just right.
Incidentally, the last picture below is the one that is NOT working and should be covered over soon.